Enjoy your Smile
Orthodontics with Aesthetic Brackets in Marbella
The advantages of fixed brackets, but without losing your smile, discover them.
Aesthetic Braces orthodontics is the orthodontic treatment that will allow you to enjoy the advantages of fixed brackets without losing the aesthetics of your smile, all thanks to the discretion provided by porcelain.
The advantages of treatment with Aesthetic Brackets with Kaizen
The great advantage of aesthetic braces is their aesthetics compared to metal brackets. They blend in with the colour of the tooth and give a more discreet appearance during orthodontic treatment.
They have been our standard brackets in the practice for more than 3 years, we practically do not use metal brackets, the new porcelain brackets are resistant, they do not stain (we have our tricks so that you can eat whatever you want without staining the gummies either) and for both adults and adolescents they provide a high level of aesthetics during treatment.
Adolescence is a difficult time: pimples, glasses, insecurity… so orthodontics will interfere as little as possible with your appearance.
Almost invisible in photos, they blend in with the colour of your teeth.
You don't have to remember where you put them after eating.
They work 24 hours a day, every day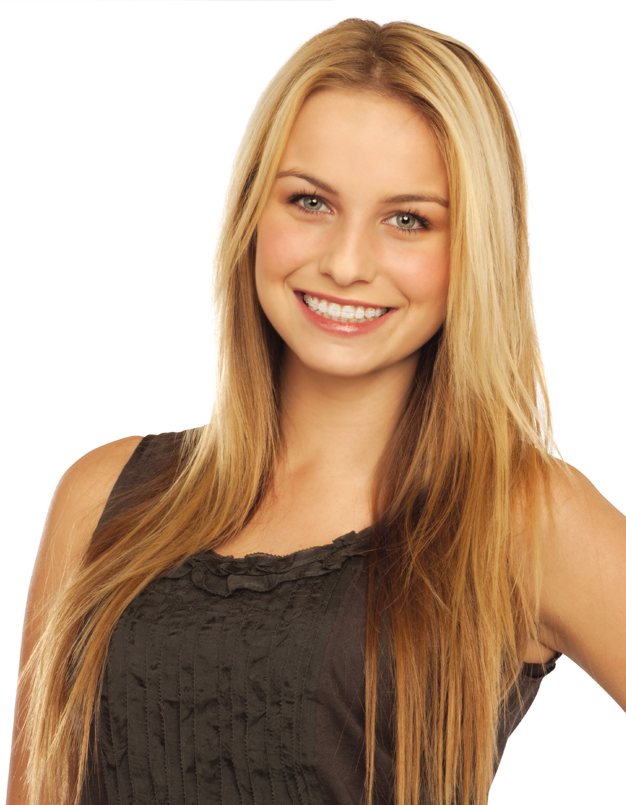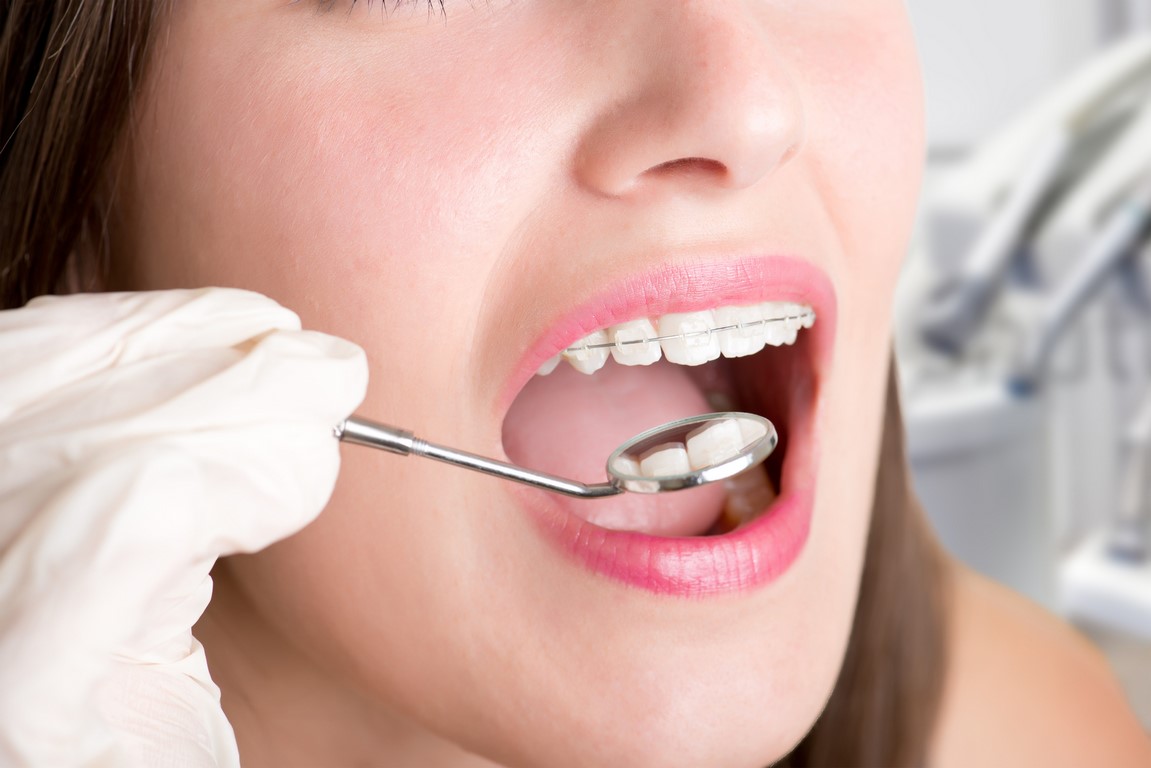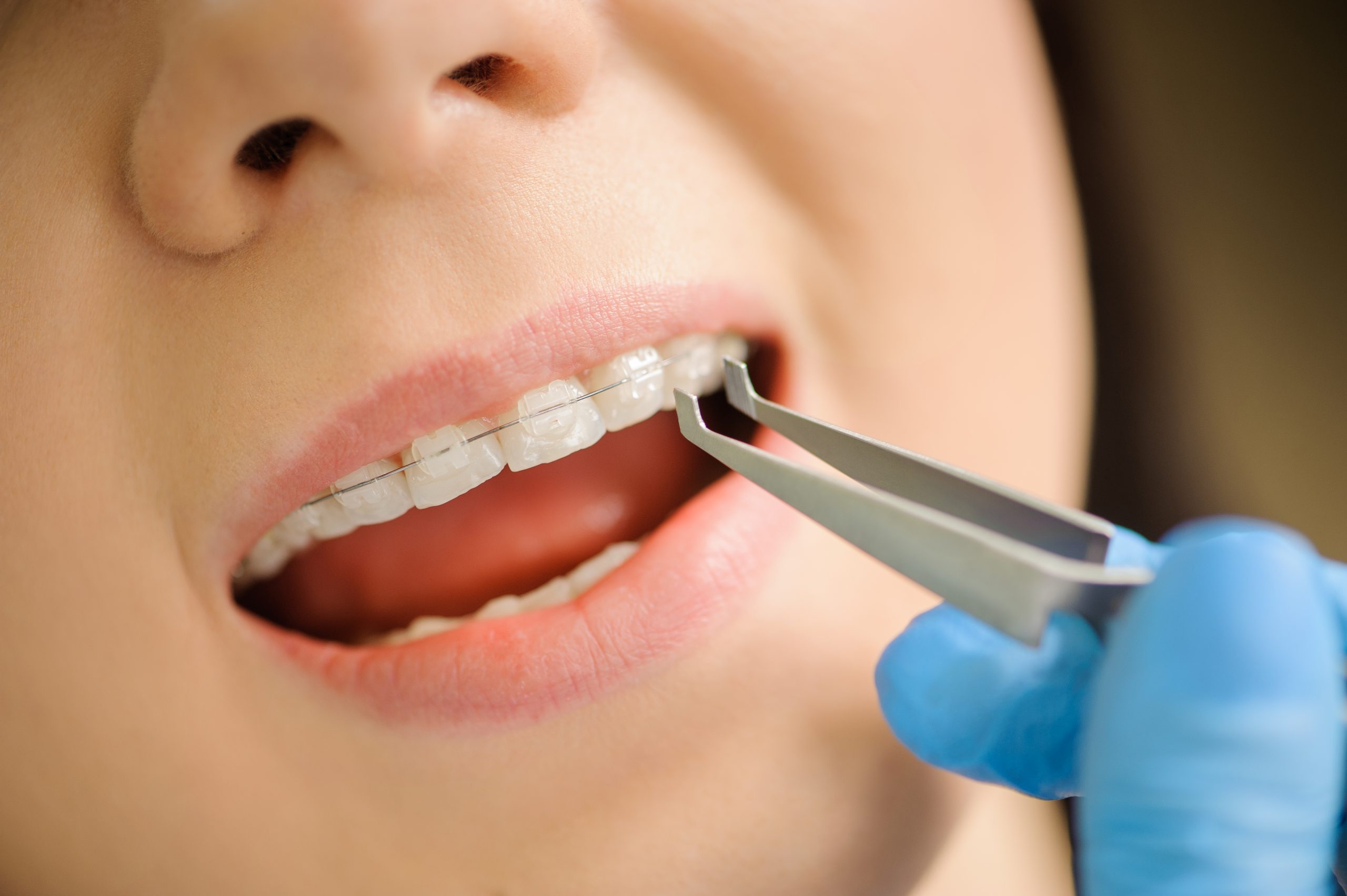 Frequently Asked Questions about cosmetic braces orthodontics
Will my braces hurt during treatment?
It takes about 10 days to get used to the braces.
For the first few days your teeth will feel soft (sensitive to pressure), especially when eating. Taking an analgesic can significantly reduce this discomfort.
Will I get sores or chafing?
At the beginning, you will notice that the orthodontic attachments rub against your cheeks and tongue. On the day the braces are fitted, you will be told how to avoid getting sores by using orthodontic wax and a few tips and tricks.
Fixed orthodontic appliances are currently very small and with very rounded edges, so they do not usually cause sores, although if you have a drop in your defences it is very likely that, just as you can get a cold sore, you may get a little sore.
Fixed braces do not interfere with speech.
As long as you do not wear anything on the front of the palate, speech will not be affected as the tongue can be positioned as before to pronounce.
You will speak as usual from the very first moment.
Will my teeth move after treatment?
Teeth move throughout life, both in people who have undergone treatment and those who have not. Just as we get wrinkles or grey hair, the body changes throughout life.
The best way to avoid relapse (especially crowding of the lower incisors, which is the most common) is to use the retainer as you will be instructed on the day the braces are removed and to have regular check-ups with both your general dentist and with us so that we can detect any alteration in the retainers before an adverse effect can occur.
Elisabetta's new smile with Kaizen Clinic
She had severe crowding, together with an inverted bite in the anterior area due to the lack of the upper jaw.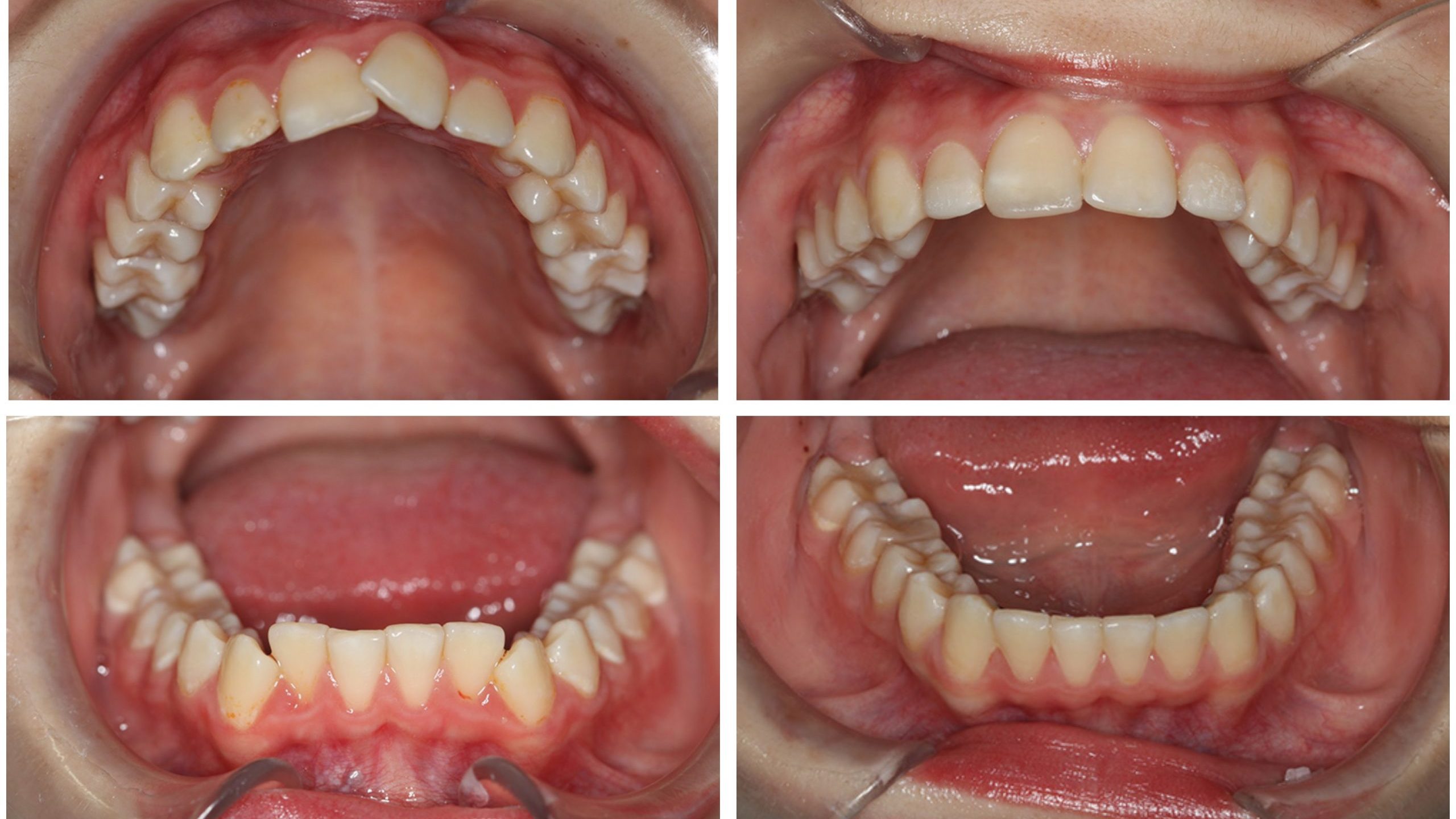 Appliances: disjunctor (to widen the palate and promote the development of the upper jaw), fixed corrective multibrackets.
Shall we study your case?
Don't worry about anything, we will set the date that best suits you. Begin the change of your smile with Kaizen in Marbella