Enjoy your smile
Lingual Orthodontics in Marbella
Lingual orthodontics allows you to carry out your orthodontic treatment in a 100% invisible way. Look at all its advantages!
Lingual orthodontics uses brackets of minimal thickness as they are made individually for each patient, as are the archwires that will allow your teeth to move. The brackets are placed on the inside of your teeth so that no one will notice that you are wearing them.
Advantages of lingual orthodontic treatment with Kaizen Clinic
Lingual orthodontics allows you to carry out your orthodontic treatment invisibly.
Each bracket is custom-made with a base that is adapted to the inner surface of each tooth. Both brackets and archwires are digitally designed and robotically manufactured using 3D printing systems and then cast in metal.
Comfortable brackets as they are made to measure
Archwires made to fit your mouth
Can treat any type of tooth misalignment and bone disharmony
They work 24 hours a day every day
Can't be left behind after eating as they are fixed in place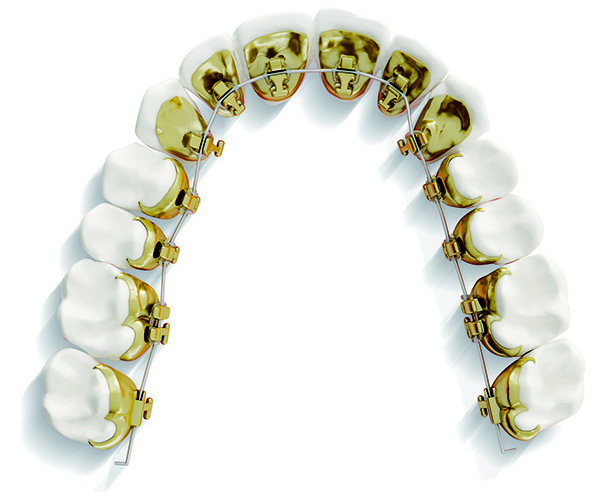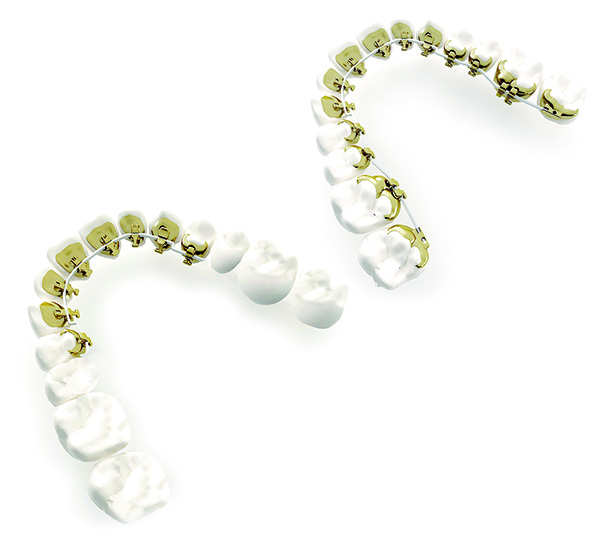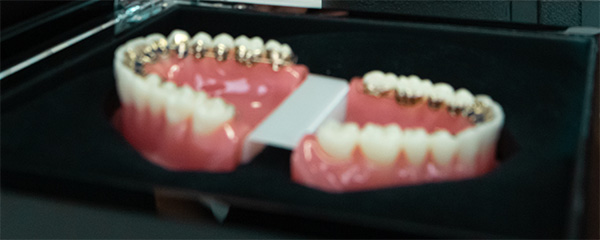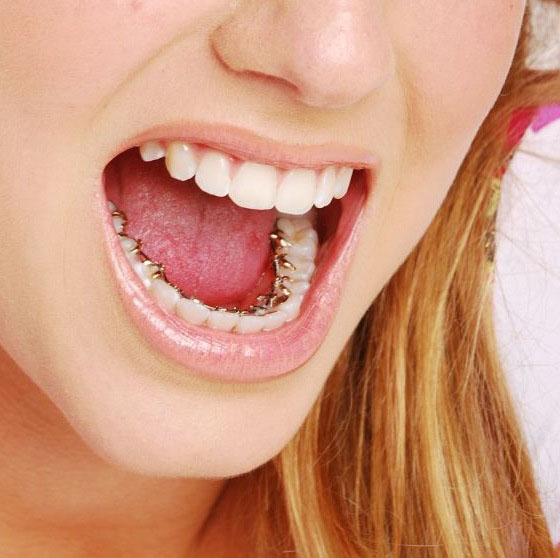 Frequently Asked Questions about lingual orthodontics
Will my braces hurt during treatment?
As each component of the brace is custom designed for each patient and thanks to its small size, after a few weeks of adaptation, any minor discomfort will disappear.
During this time you can use orthodontic wax to reduce discomfort and take the painkiller you normally take during the first few days.
It takes about 15 days to get used to the braces.
Will I be able to speak without it being noticeable?
The removable braces that cover the palate and the lingual orthodontic braces distract the tongue when pronouncing. The tongue, which is "nosy" by nature, will try to touch the brace all the time and this causes it to be placed forward when pronouncing, which could initially cause a "lisp". It is a good idea after the initial welcome that the tongue, with a little training, remembers where it was placed before having the brace (easy exercises) and in a few weeks you will be back to normal.
Keep in mind that this type of corrector has traditionally been used by TV presenters, singers or people dedicated to public attention where image is key but at the same time it has allowed them to carry out their work normally.
Will I be able to lead a normal life?
Concealer does not interfere with your normal activities. It is important to take care of it (don't eat hard or sticky things or touch it) and to dedicate more time to brushing your teeth, as orthodontic attachments have nooks and crannies where it is easier for food debris and bacteria to get stuck.
For patients with lingual orthodontics, we recommend the use of an irrigator which, after a thorough brushing, helps to massage the gums and keep them healthy.
Can lingual orthodontics be seen?
No one will notice that you have lingual braces because you can't see them. You can't see it because it is placed on the inside of your teeth and unless you want to, no one will be able to tell at a glance that you are wearing it.
It is very advanced orthodontics with great aesthetic advantages both during and after treatment.
Will the teeth move after treatment?
Teeth move throughout life, both for people who have undergone treatment and those who have not. Just as we get wrinkles or grey hair, the body changes throughout life.
The best way to avoid relapse (especially crowding of the lower incisors, which is the most common) is to use the retainer as you will be instructed on the day the braces are removed and to have regular check-ups with both your general dentist and with us so that we can detect any alteration in the retainers before an adverse effect can occur.
Shall we study your case?
Don't worry about anything, we will set the date that best suits you. Begin the change of your smile with Kaizen in Marbella