Invisalign offers different treatment systems depending on their duration and complexity. Which one is right for you?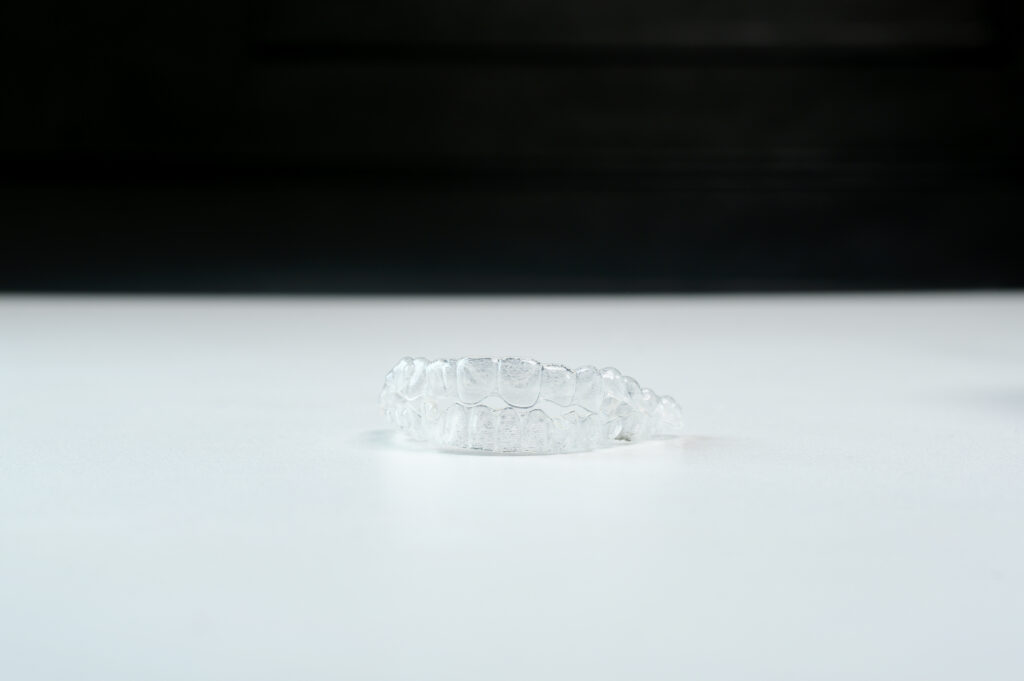 The Invisalign® Lite option is indicated for simpler and therefore shorter treatments. In fact, the maximum duration is usually between 7 and 8 months. If your teeth are slightly crowded, a little bit separated, a little misaligned or crooked or perhaps you wore braces a few years ago but over time some of them have rotated or moved a little, this treatment may be right for you.
Invisalign® Full, on the other hand, is the complete treatment that most people who consult us need. It solves a wide range of cases that, due to their seriousness, require a considerably longer period of time for complete correction. Generally, from 1 year of treatment, with an average of 18 months of treatment. If your teeth are very crowded, you have severe bite problems – crossbite, overbite, protrusion – or the gap between your teeth is very large, this system is more suitable for you.
The technical differences between the two are:
Invisalign® Lite
It is limited to 14 aligners or splints that we will change every fortnight for a maximum of 7 months.

It includes the material of a single refinement to finish perfecting movements and touching up some parts.

It is indicated to treat simple alterations in the teeth.

It is more economical, although I insist that it is not viable in all cases.

Technical characteristics (only 1 or 2 of them can be solved with a lite treatment, not all 4 at the same time)

Crowding or spacing of less than 4 mm

Extrusion or intrusion less than 2 mm

Expansion required less than 2 mm per quadrant

Rotation to be corrected less than 20
Invisalign® Full
The number of aligners or splints is unlimited during the entire treatment. The duration of treatment is also not limited.

This treatment option includes the necessary material for up to 3 refinements.

Five-year guarantee, i.e. if any teeth move, once the treatment is completed, we will replace the necessary splints at no material cost to you.

We can treat most malocclusions or alterations in your teeth.
It is more expensive, although the results are worth it if you want discreet orthodontic treatment and you are a disciplined person.