Today I want to talk to you about the types of toothpaste and mouthwashes recommended for patients during orthodontic treatment whether fixed (traditional or placed behind the teeth, Incognito type) or removable with invisible aligners (Invisalign type).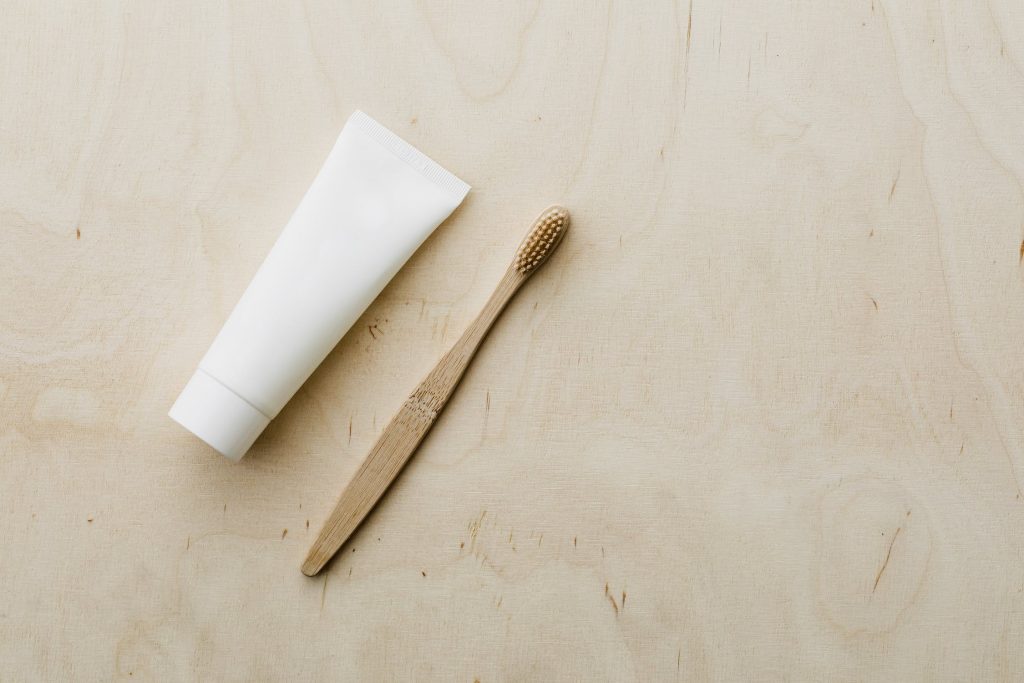 Type of paste
If you wear fixed orthodontics, as you have more nooks and crannies where food can accumulate between your teeth, you will be considered a patient with a high risk of caries during treatment.
The risk is multiplied if you also have some of these habits (whether you have fixed or removable orthodontics):
You sometimes fail to brush

You drink a lot of carbonated beverages (colas, tonic drinks,….)

You eat foods rich in refined sugars (sweets, ice cream, chocolates, etc.).

You follow a diet rich in fruit or fruit juices (smothies, raw vegan diets,…).
In all these cases, choose a toothpaste with a high concentration of fluoride or hydroxyapatite to remineralise the worn enamel and harden it against acid attacks.
Toothpastes with fluoride must have more than 1000 ppm, if they have less, they are useless. You can buy toothpaste in the supermarket, just read the composition to find out how much fluoride it contains. My choice is for them to have more than 1500 ppm when you have orthodontic treatment. In this link to the website of Dr. Martínez León (http://martinezleon.es/fluor-en-las-cremas-dentales-infantiles/), our paediatric dentist, you can read more about the amount of fluoride in different toothpastes and look for the one you usually use to see the amount of fluoride it contains.
The fluoride that we are going to use is topical, when intoxications have been found it has been due to the ingestion of fluoride in tablets (systemic fluoride) or due to very high concentrations in drinking water, that is to say, the use of fluoride toothpastes and mouthwashes is safe for the organism. For this reason, these pastes are not recommended for children under 6 years of age because of the risk of swallowing them.
For patients with fixed orthodontics or in case of high caries risk, the choice should be for toothpastes with 2500 ppm or hydroxyapatite treatment.
The 1500 ppm pastes available are:
Pastes with 2500 ppm available are:
· Fluocaril gel junior

· Lacer junior

· Oraldine

· Ortolacer

· Lacer junior

· Vitis Orthodontic

· Fluocaril bi-fluoré

· Flúor Aid 250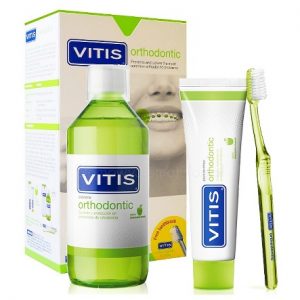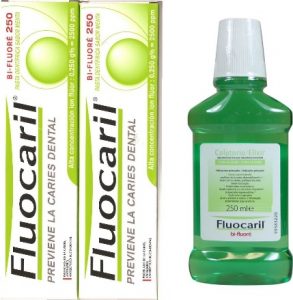 Hydroxyapatite toothpastes (PrevDent or OrthoCare) can be purchased at your dental clinic as this treatment is not available in pharmacies.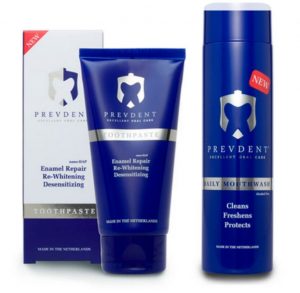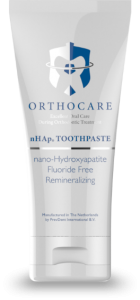 We often squeeze too much toothpaste onto our toothbrush, which ends up in the sink or all over our face. What you need is a bead the size of a large pea, otherwise the toothbrush will slip on your teeth and will not remove plaque properly.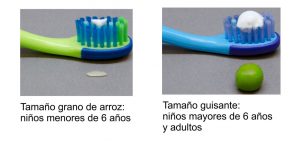 Dental mouthwashes:
They are a complement to the use of toothpaste, proper brushing is what will really allow you to keep your teeth healthy. The function of mouthwashes is to:
Increase protection against caries

Strengthen tooth enamel to prevent sensitivity

Treat gum inflammation (if they contain an antibacterial agent).
They leave a very pleasant refreshing sensation, although some brands have mouthwashes with alcohol and in this case they leave an itchy and uncomfortable sensation.
In the past, alcohol was used as an antiseptic to disinfect and extend the shelf life of liquids. The problem is that it dries out the mucous membranes and damages the natural protective layer we have, that is to say, it ends up unprotecting them and making them more sensitive to any other aggression (it takes longer for sores to heal, for example).
Nowadays, each commercial company usually has its own range of toothpaste and mouthwash. When you are undergoing orthodontic treatment, after brushing your teeth with your fluoride or hydroxyapatite toothpaste, we recommend that you rinse your teeth once a day (usually before going to bed) with a fluoride mouthwash to strengthen the enamel.
Keep in mind that after rinsing, you should not drink or eat anything until the next day. If you need to drink water, wait 30 minutes so that the effect of the mouthwash is not diluted so easily.
If at any time during the treatment you go through a phase where your gums are too inflamed, we will recommend the antiseptic mouthwash (without alcohol) that best suits your needs. In this case remember not to use the mouthwash for more than 1 week continuously as they tend to affect the composition of the oral flora, can produce changes in taste due to alterations in the taste buds and brown stains on the teeth that will require professional polishing on the surfaces of your teeth in order to be the most effective.